The term sexual abuse provokes many different responses in people.
A frequent response from parents is, "This could never happen in my
home," or "This occurs only in certain kinds of families"—meaning
families that are highly dysfunctional. But research on sexual abuse
indicates that these statements are incorrect.
What is sexual abuse? Sexual abuse is an umbrella term that
covers a wide range of acts such as groping, harassment,
molestation, rape, and so on. In the above definition, sexual
abuse is not explicitly defined and is to a large extent dependent
on the local cultural context of norms of sexuality and deviant
sexuality. Besides, the above definition primarily targets
physical/sexual liaisons involving a child downplaying the
plethora of indirect sexual advances toward the children such as
sharing or exposing them to sexually explicit images or
materials, flashing, etc., without making any explicit sexual
advances toward children. Additionally, this definition
criminalized all sexual activities involving children downplaying
the cultural framework governing the rules of sexual mating
prevalent in different societies and communities.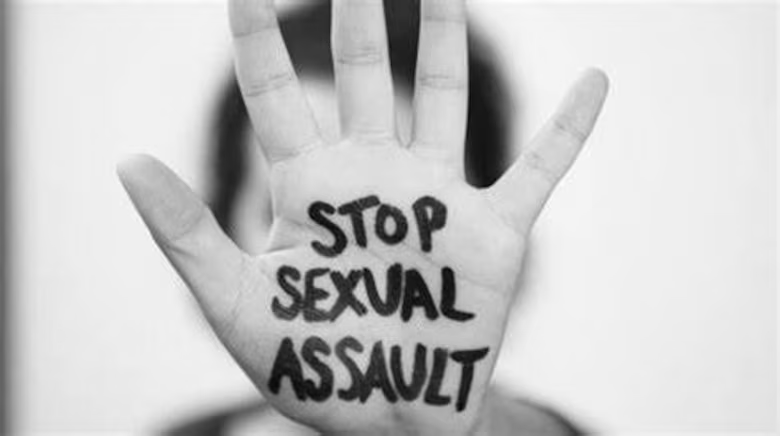 ● Reports from differents survey finding
According to a National Family and Health Survey in 2005,
total lifetime prevalence of domestic violence was 33.5% and
8.5% for sexual violence among women aged 15–49.
(. Report from child abuse ,awaken call : of national
institution of health(NIH) Indian children, at 440 million, constitute
19% of the world's population of children. United Nations International
Children Education Fund study during 2005–2013 reported that CSA in
Indian girls was 42%. A Government of India, Ministry of Women and
Child Development (MWCD) study in 2007 which interviewed
125,000 children in 13 Indian states revealed that the prevalence of all
forms of child abuse is extremely high (physical abuse [66%], sexual
abuse [50%], and emotional abuse [50%]). This major state-sponsored
survey in India reported the prevalence of CSA as 53%. Boys were
equally affected and more than 20% were subjected to severe forms of
sexual abuse that included: sexual assault, making the child fondle
private parts, making the child exhibit private body parts, and being
photographed in the nude. In both the major surveys, the majority of
the abusers were people known to the child or in a position of trust and
responsibility. Several reports indicate that neighbors, friends, close
relatives, and acquaintances, and employers at workplaces are the most
common abusers.
Top Solution Recommendations from Participants
Creating mass awareness on CSA through impactful digital
media of films, television, social media, posters and public service
announcements. Educating children and adults to recognize and
prevent CSA. Self-defense training for children. A better and holistic
legal system.
❖IS THIS REALLY ENOUGH??
Yes knowing the problem is the roots but is only awareness
and education enough .This crime is only happen behind four
wall and often tell them to stay silent because everyone knows
its a sin .Ironically, majority is done by the most closest or most
trusted one .Again why nobody point to the social moral ethic
that's only chase perfection .never ending expectation and
image ,what is the use of that kind of social ethic that can't leave
up the veil of crime .Even we spread all this awareness and have
enough of legal support there is no witness to stand up ,no
supportive family ,neighbor. Just think
● WHY THE STORY IS TELL ONLY AFTER IT'S FADED?
● WHY DOES ONLY ONE GET TO LIVE PERFECTLY ?
● WHY SSSSSHHHHH???
● WHY THERE IS STILL CSA OR SA REPORT?
● WHY, THE NEEDS OF SELF- DEFENSE JUST TO STAY
WITH FAMILY, FRIENDS AND COLLEAGUES?
● WHY IS THE SHAME TO PROTECT OUR CHILD?
● WHY THERE'S NO SUCH LESSON LIKE ' NOT TO
TOUCH WITHOUT CONCERN' ? WHY ONLY GOOD AND
BAD TOUCH?
Just why ?, because from decants back awareness has been spread
,good touch and bad touch has been taught and why is still well
educated women abused and silent. Always warn us about the
outsider ,warn us to stay home safe.But evil is behind the veil and they
are protected by so called social image!.Have you ever heard of a
family who reports their own son to commit this crime?.
HOW MUCH IS THIS SOCIAL PERFECTION WORTH?,more than ur
own child's life?,their health?,.Oh! Do not dare to forget all those years
of silence, depression ,the fear ,the betrayal ,and trauma that have to
suffer every time they see the abuser. What about the mothers that
still have to smile after knowing what happened to her beloved.DO
WE STILL HAVE TO NORMALIZE ALL , JUST TO STICK TO THAT
PERFECTION,
Then what is society?
Why is society?
➢ Have ever experienced an extremely embarrassing
incident that reminds you every time you meet that
person,similarly what about a hash and hurtful incident .How
much hatred you carry every time you face the person ,how
many years did you take to face and move on ,then how much a
single negative comment affects you .
➢ Anger. Betrayal. Confusion. Desire to hurt others .Desire to hurt
self ,Fear Guilt ,Lack of confidence, Lack of trust, Loneliness,
Low Self Esteem, Shame Social Incompatibility, Suicidal,
Trapped . This are the major emotion that have to face every
day despite being no fault
Some reports mention physical post CSA hash experience too.in the
survey report (by NIH) Sleeping Disorders 18.2% Nightmares 15.2%
Involuntary arousal 13.1% Headaches 11.1% Physically unwell 8.1%
Self-harm 8.1% Eating disorder 7.1% Mood disorders 5.1% Other 4%
Some respondents said that they probably needed it, but were not
given medical help or that they received medical help long after the
incident due to being in a state of shock, mental health issues, or
reproductive health issues. This is the least that occurs.
➢ Have you ever heard about : childline 1098, Mahilabol,
National commission for women. Jeevan Aastha helpline. Why
is this for?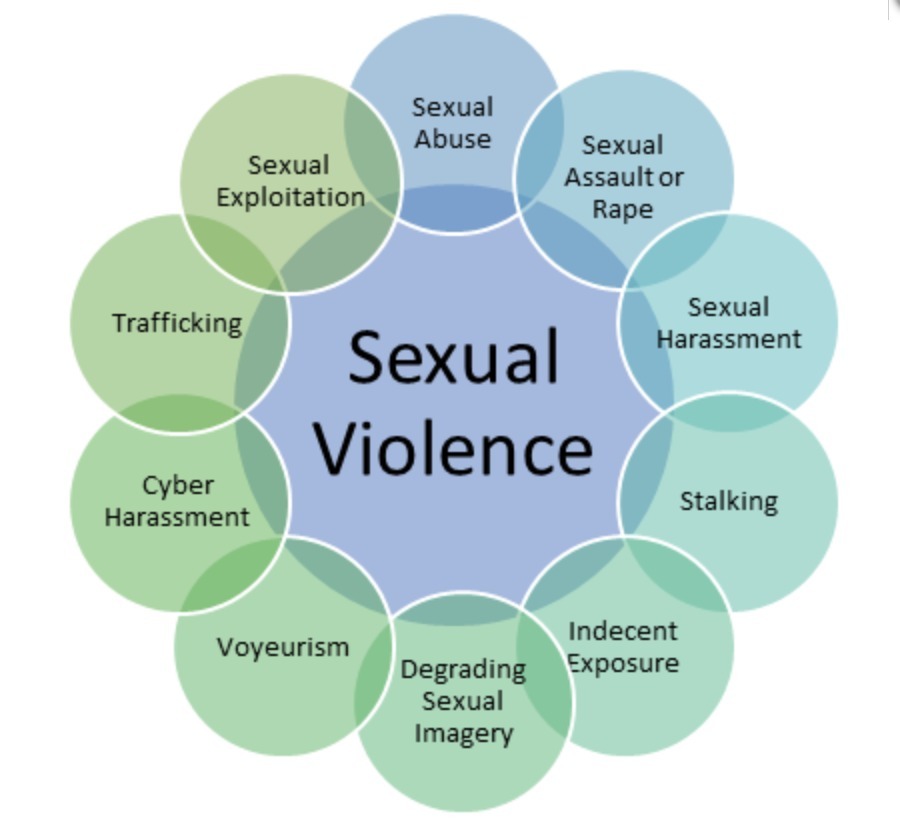 Help is available : Speak with someone today
But there is always this disbelief ,even if we tell there's nothing to
change . Every year many people fill survey reports, research works
just to find out how many numbers of victims increase, how many lives
are getting ruined again. how many of them get to consult or get
treated properly for real, it's hard to find. This is sad but true that the
scar stays till death .It takes 100 years of courage to say "YES, I AM A
VICTIM".
❖ Acceptance and Repentance
Have you thought about the abuser ,we directly or indirectly blame
them for everything. Ya! after all they commit a crime yet again we
never can confront them .why? They are given the chance to live a
normal life and never ask forgiveness.
BUT WHAT ABOUT THEY REALIZE THEIR SIN.
WHAT IF THEY CHANGE.
THEY ARE GUILTY TO DEAD.
THEY WANT TO REPENTANCE TO THEIR CRIME.
THEY WANT TO ASK FORGIVENESS.
THEY WANT TO SHARE THE BURDEN.DO THEY HAVE ANY ONE?
DO OUR SOCIETY OR SOCAL ETHIC ALLOW THEM
TO DO SO?
OR DO THEY REALLY BE FORGIVEN AND BE GIVEN A
PEACE MIND
Its really funny, when there is requirement ,they stay silent and cover
it up and when its finally admitted and ask repentance ,they called
them monster and torture again.
Here victims can't confront and stay suffering yet the buller are not
allowed to be guilty or to be sorry and stay suffering too.
Why does everyone have to live in pain?
DO WE ACTUALLY NEED THIS KIND OF SOCIETY? TODAY ,NOW
IS THE HIGH TIME TO THINK.
Writer – Ms Dhanatyashree