It is our optimistic view that in the forthcoming years "VISHWA DHARM SAMVAD" will benefit as an optimum platform for religious representation in the world. Hence, this dialogue is being organized under the guidance of religious leaders, clergymen, and great saints from India as well as from around the world.
The event is dedicated to delivering a message of peace and harmony in our society, where people follow the path of unity and kindness. With the support of our administrative authorities, enthusiasm from the youth, and in an environment of safety and security for all, we are ambitious to hold this dialogue every year in our motherland INDIA, which will help enlighten the world about the importance of religion. 
Representatives of all the faiths are expected to be present at this event, thereby uplifting the bonds of brotherhood. Just as the movement and flow of anything incorporate purity and progress, we will also include required moderation in the dialogue every year. India, a land full of knowledge, humility, creative abilities and varied culture, will always contribute in making this world a better place to live. Therefore, we, as a part of India, are determined to devote ourselves to this universal cause of binding the followers of all the sects by the means of "VISHWA DHARM SAMVAD".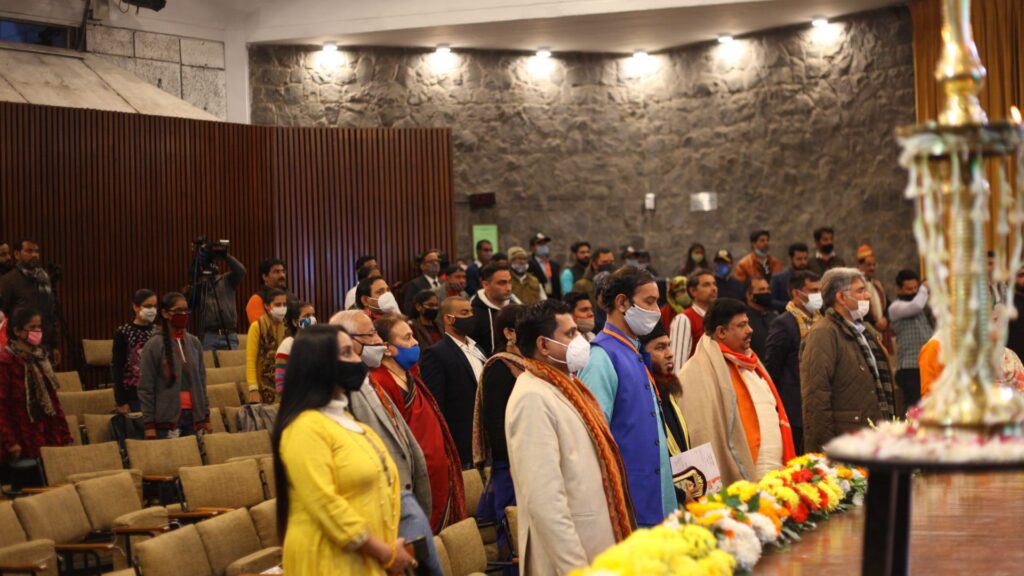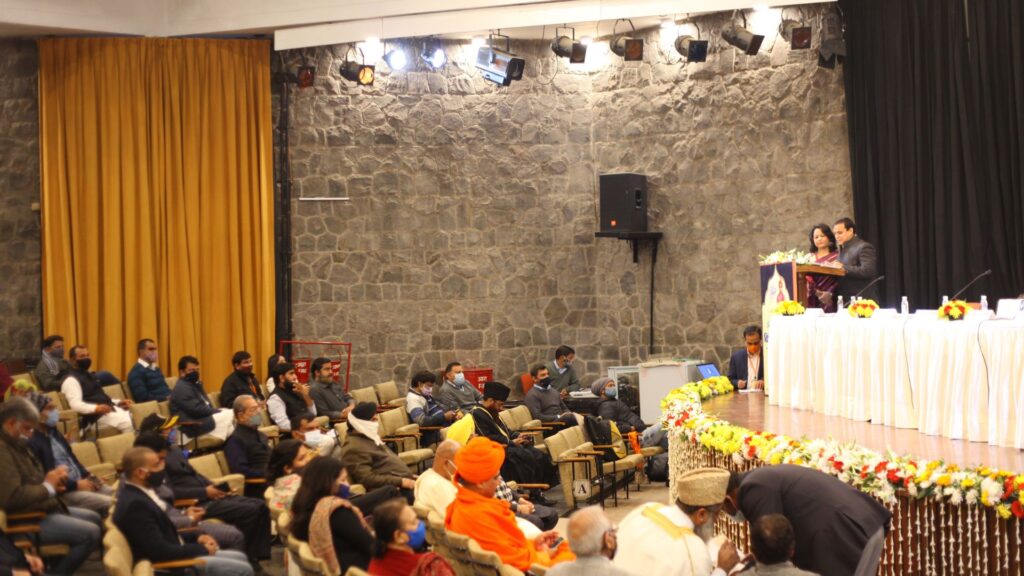 Our Role
Every human being in this world has faith in one religion or the other. Each country is represented by the beliefs of its residents. All the religious sects in the world are built on love, peace, and harmony. Each faith inculcates the importance of nature, values of environmental protection and distinct cultural identity within the people associated with it. Humanity finds a mention in all religious texts. Our religions are centers of preaching unity and kindness. Our beliefs provide us with knowledge and strength, and the influence of the same can be seen on our day to day activities.
It is known that the constitution and administration of many countries are formed and run on the principles of faith, thus a basis of identification for these countries. It cannot be denied that with time, religious practices are modified by the humans according to their needs and desirability, leading to both pros and cons. Leaders and preachers of various sects around the planet have contributed a great deal towards the betterment of civilization and directing their nations towards development. With some exceptions in India and the world, our religion has enlightened us to be responsible and devoting citizens towards our nation.In the times of fast moving lives, devotion towards their religion and social order can be seen among the youth. Faith has played a great role in inspiring us to love and prioritize our motherland.
A dialogue on religion and faith has been our tradition. Thus, it is important to continue this tradition of interfaith dialogue as we pledge to organize, on the auspicious occasion of the 159th birth anniversary of Swami Vivekanand Ji, the "VISHWA DHARM SAMVAD", in New Delhi. In this dialogue, the leaders of all the religions, denominations and sects will inspire humankind with their motivational speeches. This is our thought, this is our objective.
NEED FOR AN INTER-FAITH DIALOGUE
Religion is the soul of our civilization. Nature of our society is reflected in our religious practices. Thus, there arises a need for a true and continuous interpretation of the same. Accordingly, it is vital for the leaders of various sects and pioneers in their fields to continuously inspire mankind and preach to them the true meaning of "DHARM".
With the changing circumstances, the population worldwide faces problems, sometimes universal in nature. Solutions to most of these can be achieved through religion, which can also aid in addressing issues arising in the near future. A number of such issues can be explored and talked through during our programme, so that it can reach each and every section of our society.
An unbroken and steady discussion on our beliefs is also one of the characteristics of religion. On that note, we intend to organize this dialogue every year on the birth anniversary of Swami Vivekanand Ji, a pioneer of the religious movement in India.
We all know that religious beliefs all over the world are aimed at the betterment of humankind. However, there are a few such examples where it can be seen that practices related to faith are shaped for personal gains. By setting aside our differences and refraining from activities that undermine other religions, we wish to give a platform to a healthy discussion on religion for all humankind.
Making use of the "VISHWA DHARM SAMVAD ", a non-discriminatory forum, we wish to deliver a message of peace and harmony to the entire world.
It is known that the fundamental principles of all religions give due importance to nature and the life around it. Environmental conservation is important for the survival of all life.
However, given the evolving lifestyles of humankind and careless exploitation of its surroundings, it becomes crucial to address the issues relating to environmental problems. Thus, to reach a religion based solution, we must have a dialogue on such a level that is not only a medium of inspiration to the people, but also aims to lead and guide us all in one righteous direction. It is our goal to end discrepancies in our society with the help of a path led by religion.
Social Reforms and Research Organization is an All India Social Organization.