Free Health Education For Leprosy Patient And The Tribals
With the mission of spreading education in the backward sections of our society, our organization works towards the spread of free health education for leprosy patient and the tribals. Working towards this mission, our team organised a successful venture to provide the health education for leprosy patients at Tahirpur region in Delhi. Naming this venture 'Saksham', we, along with providing education also offer a monthly stipend to the children of backward sections and connect them with the social concerns. For this, we organize painting competitions and tree plantation drives to bring children closer to nature. Also, for overall development of these children, we arrange sessions given by experienced motivational orators that will eventually make these children a better version of themselves.
To provide better education to the boys and girls of economically backward and leprosy families. To work for his help. To work for education and self-reliant education in the tribal areas of the country, A successful experiment was done by our organization in the colony of leprosy patients in Tahirpur, Delhi by educating their healthy boys and girls.
A monthly stipend (partial) is also given to boys and girls of economically backward families in this project, starting with the name "Saksham". And to connect them with social concerns, painting competitions and tree plantations are also organized from time to time. For the development of their personality, work is being done by experienced motivational orators to get the sessions done.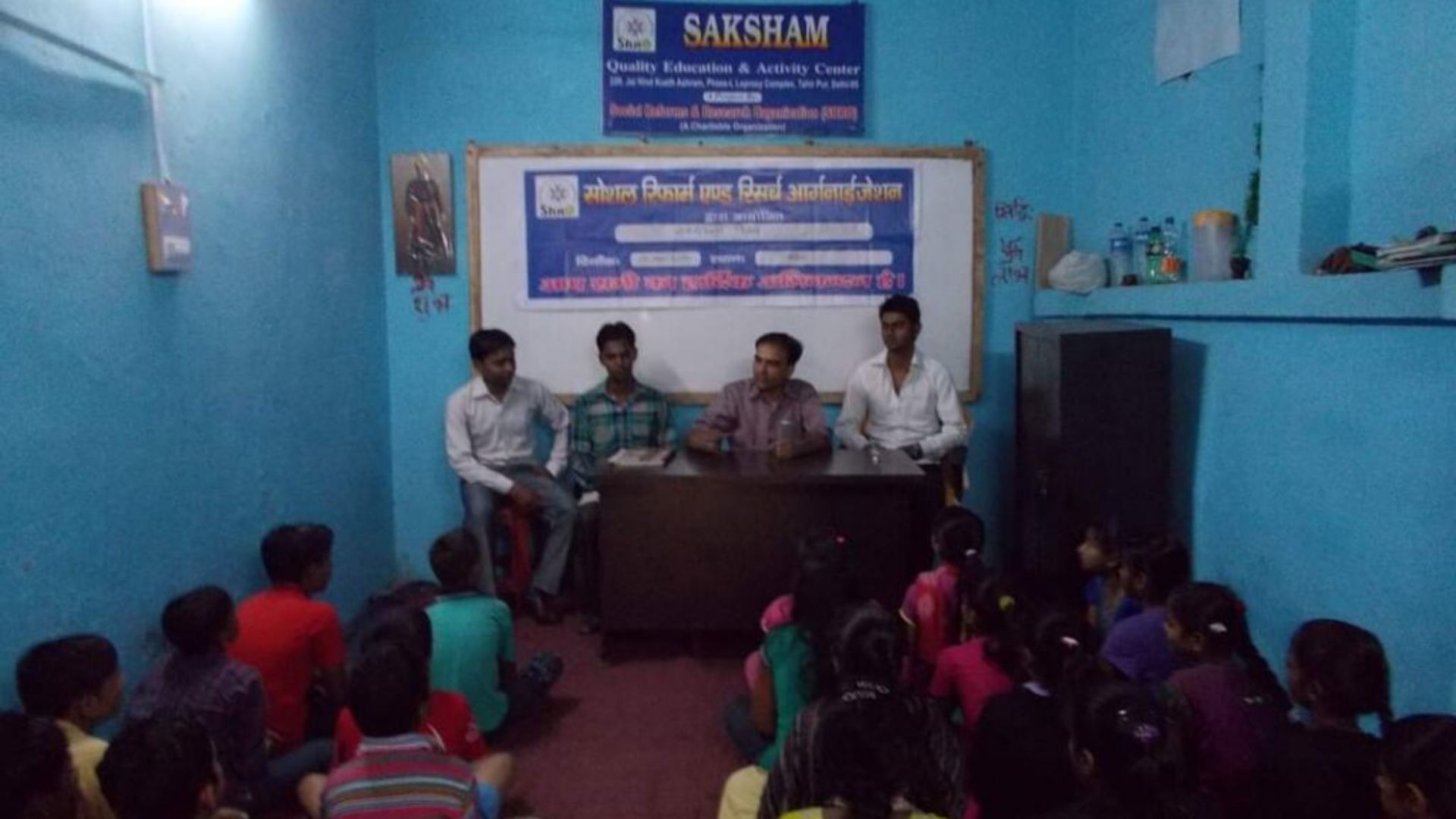 Social Reforms and Research Organization is an All India Social Organization.